Weather in Spokane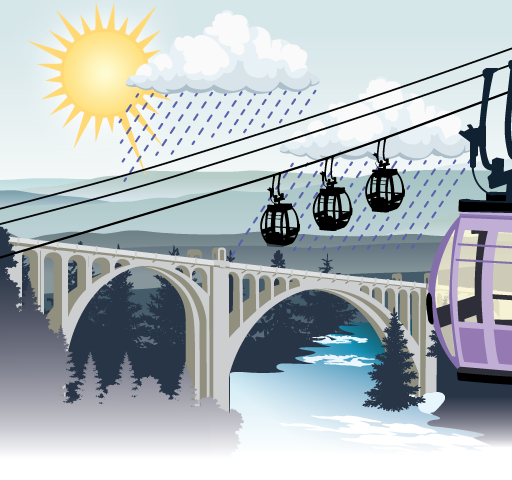 Today
55°F | 43°F
Possible drizzle in the evening.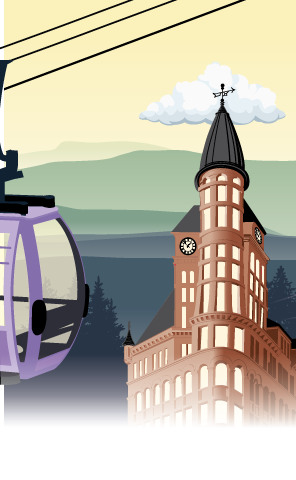 Wednesday
56°F | 42°F
Possible light rain overnight.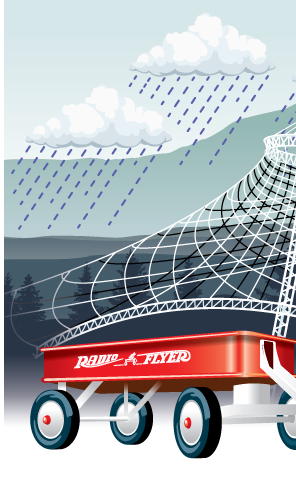 Thursday
62°F | 46°F
Rain throughout the day.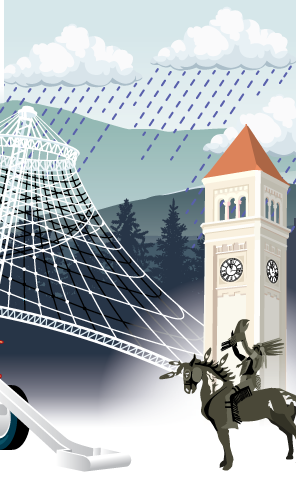 Friday
60°F | 39°F
Rain in the morning.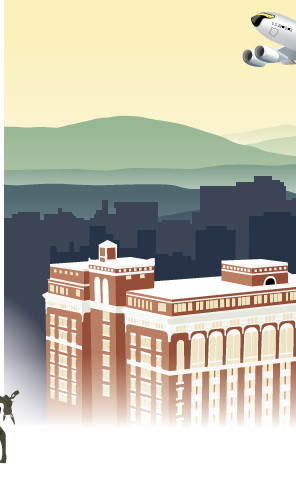 Saturday
51°F | 27°F
Clear throughout the day.
Q6 Weather

Gusty winds overnight should die down a little bit on Wednesday as a system that brought a few rain showers Tuesday night moves out of the Inland Northwest. While the winds are calmer, they won't completely quit for what looks to be a breezy, cool and cloudy Wednesday. It's Wednesday night that really has our attention. What's known as an atmospheric river will take aim at the region, bringing another round of gusty winds and heavy rain for some. Some flooding is even possible over wildfire burns from last summer. A few showers still left over on Friday, but Halloween should be dry.
Current Conditions
48°F
Mostly Cloudy
Feels Like:

44°F

Humidity:

84%

Precipitation:

0%

Wind Speed:

7.6 mph

Visibility:

6.807 miles

Sunset:

5:43 p.m.
12-Hour Forecast
| | | | |
| --- | --- | --- | --- |
| Tue 9 p.m. | 48°F | Mostly Cloudy | 19% precip. |
| Tue 10 p.m. | 48°F | Mostly Cloudy | 19% precip. |
| Tue 11 p.m. | 49°F | Mostly Cloudy | 19% precip. |
| Wed midnight | 50°F | Mostly Cloudy | 19% precip. |
| Wed 1 a.m. | 49°F | Mostly Cloudy | 18% precip. |
| Wed 2 a.m. | 49°F | Mostly Cloudy | 21% precip. |
| Wed 3 a.m. | 48°F | Mostly Cloudy | 17% precip. |
| Wed 4 a.m. | 48°F | Mostly Cloudy | 10% precip. |
| Wed 5 a.m. | 46°F | Partly Cloudy | 7% precip. |
| Wed 6 a.m. | 45°F | Clear | 0% precip. |
| Wed 7 a.m. | 43°F | Clear | 0% precip. |
| Wed 8 a.m. | 43°F | Clear | 0% precip. |